The Gods kindly offer us the first verse. What is difficult is to write the next ones...
- Paul Valery
 
Welcome to Original Voice Coaching
Professional support and skills for artists of all levels


Ever felt stuck, stale or overwhelmed?
Art is communication. From the solitary world of a painter in her studio to the collaborative world of a musician in a band, if you're an artist, chances are at some point you need a conversation about your work. Sometimes, bouncing your ideas off someone you trust is all you need. Maybe you need help acquiring a new skill. Perhaps it's consulting an experienced ear or an objective eye, or acquiring a missing piece of information.
Whatever your specific artistic need, Original Voice Coaching is here to help you make a plan so you can move forward.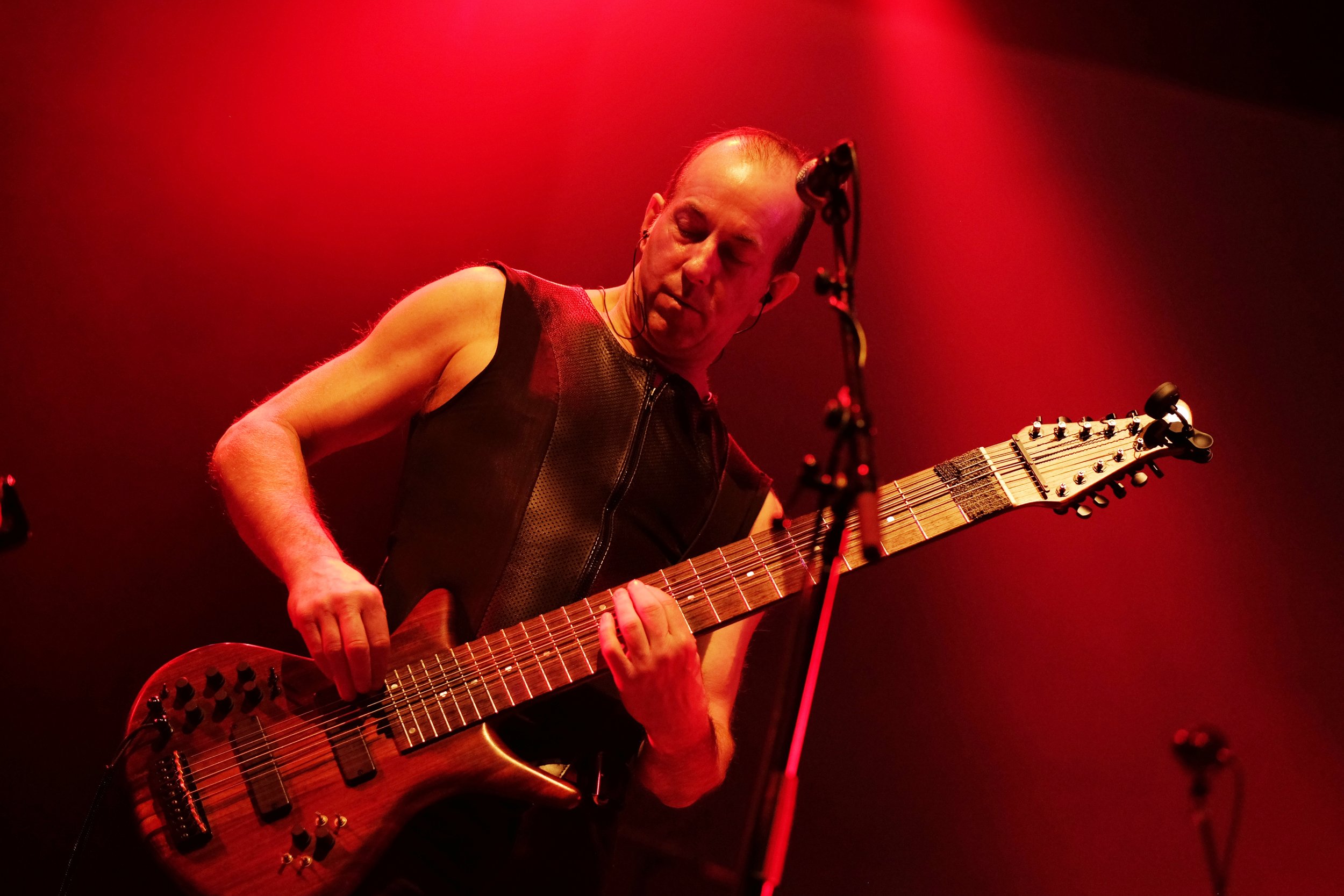 Trey Gunn, a 50-year veteran of the craft of music, has 12 acclaimed solo records to his name. Playing his unusual touch guitar, he is known for touring and/or recording with King Crimson, David Sylvian, Robert Fripp, Vernon Reid, Brian Eno, John Paul Jones, Steven Wilson, TOOL, Maynard J. Keenan's Puscifer and his own groups TU, KTU, Quodia and The Security Project.
Is Original Voice Coaching for me?
Great question! To find out the answer, see if any of these resonate:
Do you have a toolbox of your unique vocabulary ready at hand for every project you are working on?
 
Do you have a lot of technical skill but don't like what you are playing?
 
When you look at your creative work do you see things that no other person on the planet could have made?
Chances are you've encountered challenges like these at some point. So has any professional athlete. How do the pros move up to the next level? They hire a personal coach!

Every professional Olympian and every opera singer has a personal coach. Shouldn't you have the same?
Think about it.
What if you had a seasoned professional coach who had your back?
Someone to listen, work with you to evaluate your needs, then construct a plan to help you structure your time and maximize your efforts.
Someone deeply versed in the creation and performance of original work as well as the mechanics and art of coaching to guide you surely toward your goal.